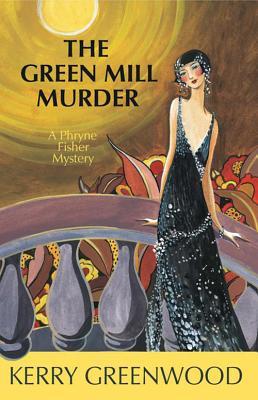 Title:
The Green Mill Murder
Author:
Kerry Greenwood
Publisher:
Poison Pen Press, 2007. Originally published 1993 in Australia. 173 pages.
Source:
Library
Summary:
Phryne Fisher, Melbourne belle and detective, is dancing at the Green Mill when a fellow-dancer drops dead pretty much under her feet. Phryne is bound to investigate, especially when her dance partner disappears into the night to avoid talking to the police. But tracking down Charlie Freeman leads her into new perils and trouble in the Snowy Mountains, and everything seems to come back to the War (that would be the Great War, i.e., WWI, as the book is set in the 1920s).
Review:
Miss Fisher is, as always, a delight. And she sorts the Freeman family out nicely, but I felt a little cheated on the murder. In this case, Phryne decides abruptly--just when she has figured out who did it, and why--that she really doesn't care, and leaves it to Inspector Jack Robinson to figure out on his own. Instead, she flies her little Moth Rigel off into the Snowy Mountains to find Charlie's older brother and straighten out that family. I expected to return to Melbourne and sort out the murder, but alas, we did not. I was able to figure out who did it, how, and why, for the most part, but I still didn't like Phryne running out on the case.
Recommendation:
This isn't the best of the Miss Fisher mysteries, due to the flaws in how it is worked out, but it's still a grand story. I'm reading the series in order, and I wouldn't skip it.